Bacon & Bacon Gifts
If you love bacon or need a gift for a bacon freak, we are your source for everything bacon under the sun: Gourmet, flavored and nitrite-free bacon; gift bundles & boxes of bacon; cookbooks and apparel devoted to bacon; seasonings, snacks, ingredients and baking mixes featuring or flavored with bacon; and all sorts of bacon-themed novelties from the sublime to the ridiculous. We even have bacon cologne, lip balm, scented candles, bandaids that look like bacon strips, and even bacon toys! Can't decide between all this bacon-y goodness? Send a bacon gift certificate so the recipient can pick out exactly what they want. And for the ultimate gift for the baconista on your list, give them a subscription to the Bacon of the Month Club! All of this and more is available from our partner Bacon Freak.
Exotic Meats & Game
We've partnered with Fossil Farms, a family-owned and operated farm in Sussex County, NJ, that's nationally known among 5-star chefs as a purveyor of high-quality farm-raised exotic meats and game. The farm began by raising ostriches and selling ostrich meat, and has since grown to also offer all-natural farm-raised buffalo meat, elk meat, alligator meat, kangaroo meat, venison, wild boar, Piedmontese beef, caribou, rabbit and more. By establishing close relationships with carefully selected local farms and small producers, Fossil Farms ensures that all meats are of the highest quality and authentically natural. Thanks to our partnership with Fossil Farms, you can now have these healthy, natural meats delivered to your home.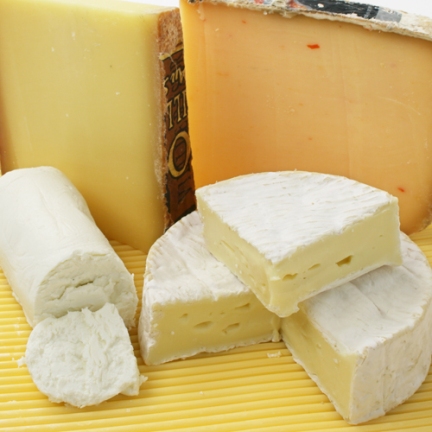 Fine cheese plays a prominent role in French cuisine and culture. The four cheeses in this assortment of French Cheeses have been selected for their exquisite flavors and textures as well as their versatility in pairing with wines and other foods. This French cheese gift set includes a log of fresh Chevre (classic French goat cheese) by Couturier, soft-ripened Camembert from Normandy, delicious Abbaye de Belloc made in the Pays Basque region of Aquitaine from raw sheep's milk, and sweet & nutty Gruyère de Comté made by villagers in local alpine dairies.
Pig of the Month BBQ
Do you dream of having championship-quality BBQ and sides delivered to your home? Pig of the Month BBQ is for you! This family-owned & operated business specializes in making REAL barbecue from different regions, cooking it the old-fashioned way: Long and slow, wood-smoked and naturally seasoned. They offer perfectly smoked barbecue ribs in a variety of styles, award-winning pulled pork, specialty sausages, gourmet bacon, classic BBQ sides like baked beans and pimento cheese, lip-smacking Award-Winning BBQ sauces, and even beef jerky and desserts! Order "a la carte" or complete meals, or sign up for a monthly delivery (BBQ of the Month and Bacon of the Month). All their meats are 100% natural, free range, anti-biotic free and hormone free, and many of their products are gluten-free, too. Orders are express-shipped frozen on dry ice with easy-to-follow instructions for thawing and reheating. Treat yourself to great homemade barbecue without all the hassles of smoking or grilling, or send that special someone an unforgettable barbeque gift from Pig of the Month BBQ!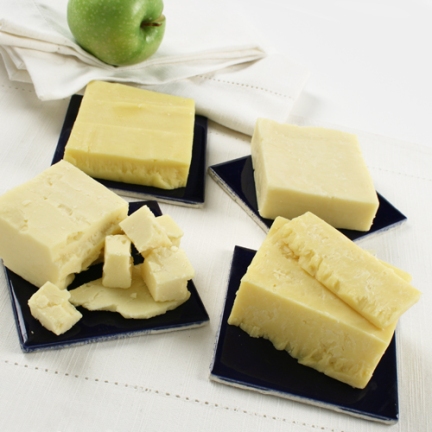 Although cheddar cheese originated in England, you can find excellent cheddar cheeses made in many other countries, each with its own nuanced flavor profile influenced by regional aging practices and the pastures in which the local dairy cows graze. Our Cheddars of the World assortment allows you to sample and compare four different cheddar cheeses, including: Denhay Mature English Cheddar, a classic from England; Grafton Classic Reserve Cheddar, a two-year aged cheddar from Vermont; Great Ocean Road Cheddar, a sharp white cheddar from Australia; and Red Leaf Cheddar from Canada, with a sharp, tangy-sweet flavor that pairs beautifully with a fruit and a nice ale.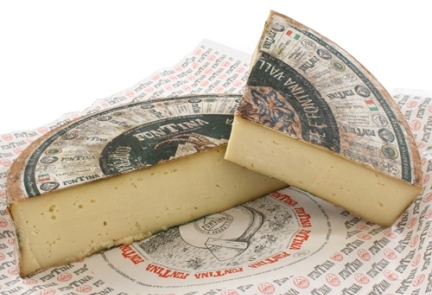 Impress your dinner guests or your family by serving restaurant-quality fondue at home when you use this set of fondue cheeses. Our fondue cheese gift set comes with the three classic melting cheeses for genuine Alpine fondue: Emmentaler, Appenzeller and Gruyere, along with instructions on the proper ratios for making this classic Alpine specialty. Simply add white wine, Kirsch brandy and spices, grab some crusty French bread and a bottle of of wine or sparkling water, and indulge in gourmet dining pleasure at home.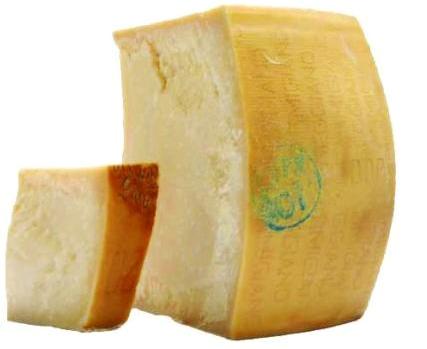 Authentic Parmigiano-Reggiano Cheese (also known as Parmesan cheese) comes from a specific region in Italy and is made from unpasteurized cow's milk. For centuries this robust cheese has been prized for its savory tang and its versatility as a cheese than can be enjoyed grated or shredded in recipes, sliced for sandwiches, drizzled with honey or balsamic vinegar, and paired with nuts and cheeses. We're proud to be able to offer you one of the finest examples of this prized cheese as part of a premium selection of cheeses used in Italy's most famous regional cuisines, in the Formaggio del Cucina assortment of Italian cheeses.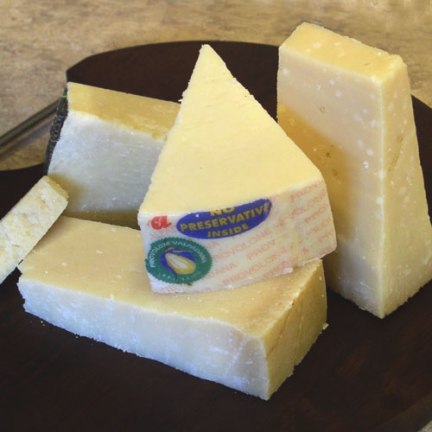 You'll receive a half-pound each of salty-tangy Pecorino Romano for grating or shaving, sharp and spicy Provolone Piccante for enjoying thinly sliced or melted, a classic Parmigiano-Reggiano aged over 18 months, and its "older cousin" Grana Padano Stravecchio Oro del Tempo aged over 22 months for greater depth of flavor and a pleasantly grainy texture.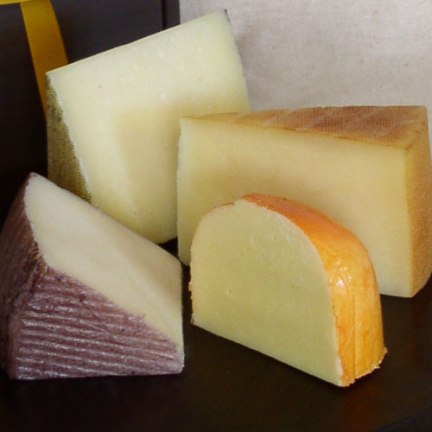 Experience four of Spain's best cheeses in this superb Spanish Cheese assortment, with cheeses that authentically represent Spain's regional artisan cheese traditions and present a range of deliciously complex flavors, aromas, and satisfying textures. This assortment includes a 1/2-lb. cut of each of the following cheeses from Spain: Manchego, made from pure La Mancha sheep's milk and Spain's most famous cheese; Mahon, a firm cow's milk cheese from the Mediterranean island of Menorca; Idiazabal, a sharp smoked sheep's milk cheese from Basque country; and Murcia al Vino, made from goat's milk and Spanish red wine.