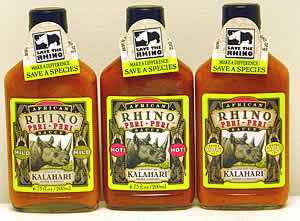 African Rhino Peri-Peri Hot Sauces
These savory Florida hot sauces feature the Peri-Peri pepper, which is the hottest chile pepper native to Africa. Strains of this exotic pepper are grown in Botswana and Mozambique exclusively for the Kalahari Pepper Co., which blends them with roasted tomatoes, roasted garlic and other natural ingredients to make African Rhino Hot Sauce in Mild, Hot and Extra Hot. Kalahari Pepper Co. is an official corporate sponsor of Save the Rhino International, a nonprofit organization dedicated to growing the rhino population through community-based initiatives. A portion of the profits from each sale of African Rhino Hot Sauce goes towards these efforts.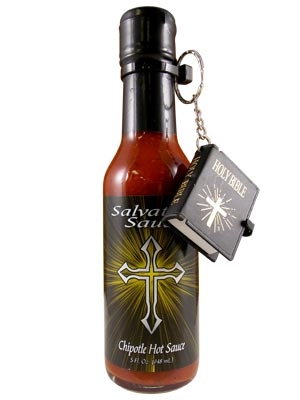 Salvation Sauce Hot Sauces
Born in a Colorado church kitchen in 2002 and now the state's most popular hot sauce, Salvation Sauce Hot Sauces are inspired blends of hot chilies and other all-natural ingredients for incomparable flavor with just the right amount of complementary heat. Each bottle comes with a mini-Bible key chain attached to the neck, and the labels display a glowing cross. Proceeds from the sale of Salvation Sauce are used to fund a Denver soup kitchen, mission trips, church youth groups, programs that help families in need and other similar charitable causes. Salvation Sauce comes in seven zesty flavors: Cajun Cayenne, Garlic Serrano, Red Habanero, Chipotle, Caribbean Lime, Mango Pineapple, and Holy Ghost! (ghost chile) Hot Sauce.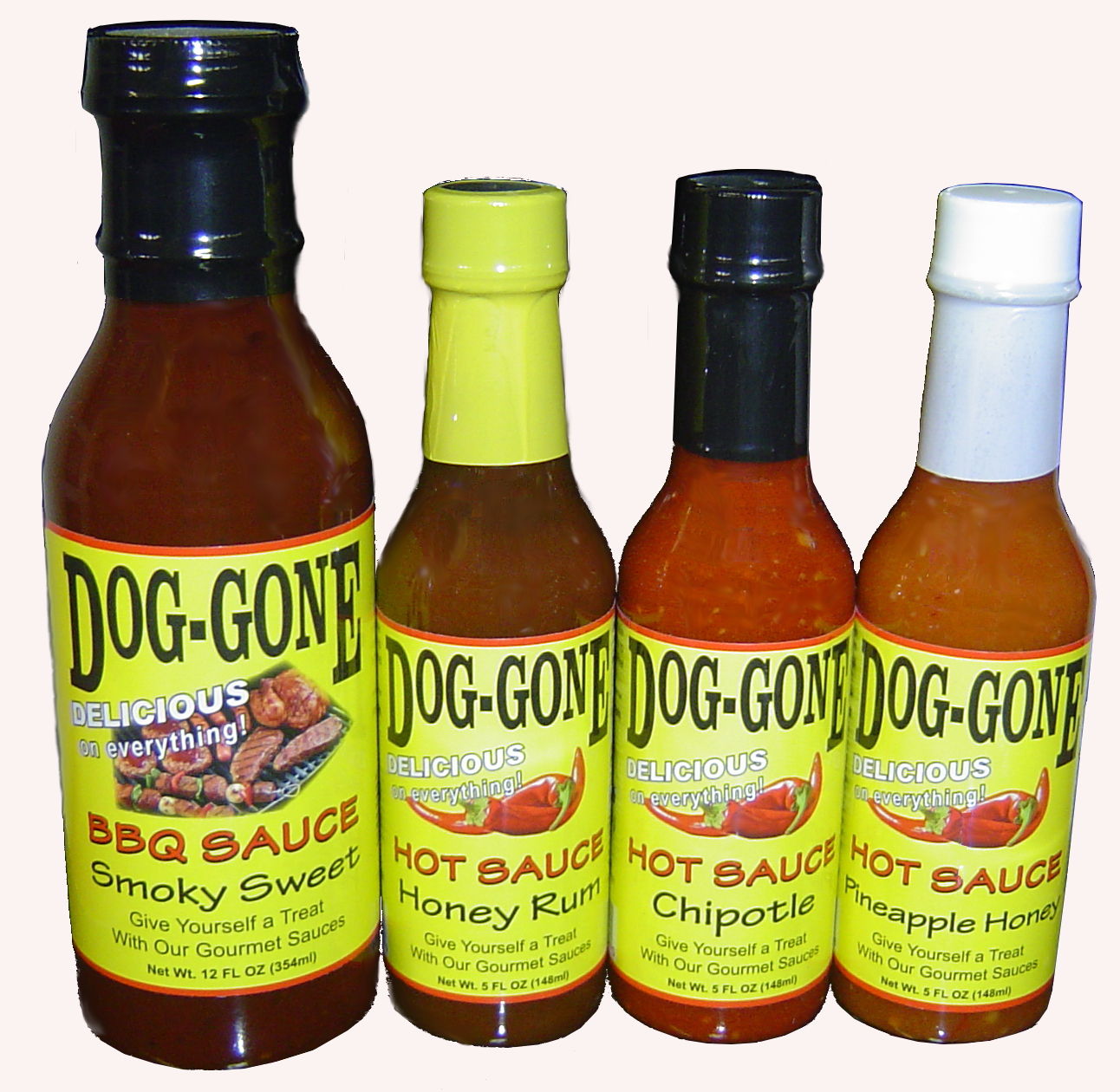 Dog-Gone BBQ & Hot Sauces
These all-natural gourmet BBQ & hot sauces were created to raise money for homeless animals. A lifelong animal lover, Jeff Schmidt used his food industry experience and affinity for zesty flavors to develop his sweet & smoky, mildly spicy tomato barbecue sauce. There's also a smoky, garlicky Chipotle Sauce; a fiery Pineapple-Honey Hot Sauce with habanero; and a smooth & fruity Honey-Rum Hot Sauce with a splash of dark rum. You can purchase each sauce individually, by the 3-pack or 12-bottle case, and in combo packs. Dog Gone Sauce donates 100% of its after-tax profits to animal shelters and rescue groups. Treat yourself to dog-gone delicious sauces and help save the life of a dog, cat or other homeless animal.