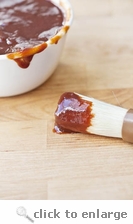 Gourmet BBQ Sauce of the Month Club, 3 Months
Each month's shipment includes two distinctly different & unique award-winning gourmet BBQ Sauces, hand-picked by knowledgeable barbecue & grilling connoisseurs with a penchant for phenomenal flavor and the finest ingredients. These sauces are far cry from the mass-produced BBQ sauces found on grocery store shelves, and instead represent the best of the best from the different regions & BBQ traditions of the US and around the world.

Bacon of the Month Clubs
A dream come true for the bacon lover, Bacon of the Month Clubs come in 3-, 6- and 12-month options. We also have Nitrate-Free and No-Pepper bacon options! Two different packages of premium thick-cut bacon are delivered each month. This fine bacon won't shrink or splatter when cooked, & flavored varieties are hand-rubbed, not machine processed. Flavors include original hickory-smoked, Jalapeno, Maple, Vanilla-Bourbon, Honey-BBQ & more. Some clubs also include a "Bacon is Meat Candy" t-shirt, full-color recipe book, & other goodies for the baconista.
Gourmet Food Clubs
"Food of the Month" clubs are the ideal gourmet gift for foodies, home chefs and anyone who appreciates fine food and eating well. GourmetFoodClubs.com offers a wide selection of other monthly food gift clubs including Coffee of the Month, Cookies of the Month, Olive of the Month, Pancake of the Month, Gourmet Steak Clubs, Chardonnay & other wine of the month clubs, Spice of the Month, Pasta of the Month and a variety of other gourmet gifts including gift certificates & corporate gifts.
Swine and Wine Clubs
What could be better than premium gourmet bacon paired with specially-selected boutique wines from coastal California? Why, a 3-month "Swine & Wine" club, of course! Each month brings one pound of gourmet bacon expertly paired with a chef-selected bottle of red wine and a recipe in which the flavor profiles of the bacon will shine and complement a particular flavor in the wine. The club also includes your choice of "Swine & Wine" t-shirt. Prefer white wine over red? No worries, we also offer a 3-month White Wine Swine and Wine Club!
Sausage of the Month Club
Available in 3-, 6- and 12-month subscriptions, our Sausage of the Month Clubs deliver fresh prime pork breakfast sausage links, grounds & patties in traditional Classic Style, naturally Cured, Smoked, Herbed, Spiced & Peppered varieties. Each shipment includes 2 packages (at least 2 lbs total) of sausage, monthly newsletter, & recipes. You also get a "Bacon is Meat Candy" t-shirt.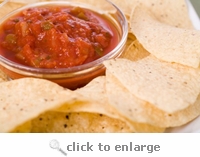 Salsa of the Month Club, 3 Months
Each month brings two deliciously different award-winning salsas and/or hot sauces, hand-picked by fiery-foods experts from a diverse collection of unique salsas & sauces. Experience fabulous flavors such as champagne-artichoke salsa, pineapple-habanero salsa, smoky green salsa, black bean hot sauce, Xochitl Asada Salsa Verde, Salsa Roja de la Charra, & other hard-to-find items from the US & abroad.